Meet Hilary A Green…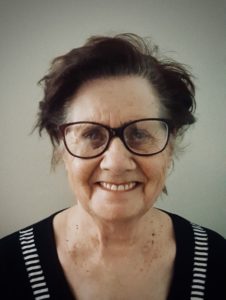 Working for 8 years in the Travel Insurance industry means I can write meaningful content for your business. Content that will help retain and even increase, the loyalty of your customers, keep you in touch with those that are very much connected with you. I believe my years in the industry as well as my experience as a CUSTOMER has given me the insight into the market that you need.
I also worked for many years in the publishing industry and during those years satisfied my love of words by writing several novels. I still write reviews for Trip Advisor and travel articles.
For the last few years I have written newsletters, articles, sales letters and honed my craft, writing to achieve goals for other peoples' purposes.
During this time I discovered another love, that of research. Whether online or off and for the craziest things. One that comes to mind was a passing reference to a backward walking Italian, which sent me straight to – you guessed it – And that search I couldn't resist brought up almost 600,000 results in less than 60 seconds – fascinating.
Also, having written a large training manual from the Dummy perspective, gave me enormous satisfaction, especially knowing that Mr or Ms Off the Street, would be able to actually understand and work with it. In fact after all my studying, writing about any subject for which people have difficulty in finding the words themselves, is a challenge for which I'm always looking.
In my down time I very much enjoy working on making my new garden a place in which I can relax and enjoy. Writing for my church in various ways. Also enjoying my new surroundings in a part of the country that is closer to my family. And even then I keep writing, whether business or fiction.Not that I can stop really, I've discovered, as even when I'm not actually at my computer, I'm writing in my journal.
But that's the thing. Words are my passion and finding the right words my delight.
So – do you know what words are you looking for?
No?
Go to my contact page, or email me at Hilary@hilaryagreen.com give me an idea of what you want and I will get back to you within 48 hours and we can talk about your writing needs.
Hilary A Green
Business owner
Copywriter
Content writer
AWAI verified (American Artists and Writers)
PWA member (Professional Writers Association)
Twenty Plus years working with words
Dedicated Christian

Testimonials

April, 2018. Regarding my most recent newsletter, written for my local church.

"Hi Hilary
Well done – it really does help to have the pictures with the text.
Thank you for seeing this need and running with it.

Blessings Lyn and Nigel"

"She's great at…She is excellent from the written work here. 🙂 !"
from Henning B

This one for a training episode, "I just read your sales letter and am very impressed! You kept my attention and made me wish I was a young parent with a kid so that I could make him into a brainiac, without getting too detailed, (that could take hours) I will venture to say you covered all the bases, hit all the emotions and learned your lessons well. I'm working on my own project at the moment so know what it took to do what you did. Do you have a winner? No question about it".

Daniel – 16th December